Kaizen's After School Martial Arts program is the perfect solution for busy working parents who need a safe, fun place for their children while they finish up their work day. We offer a secure, clean, enjoyable environment for kids in Mount Laurel to learn and play in after each school day.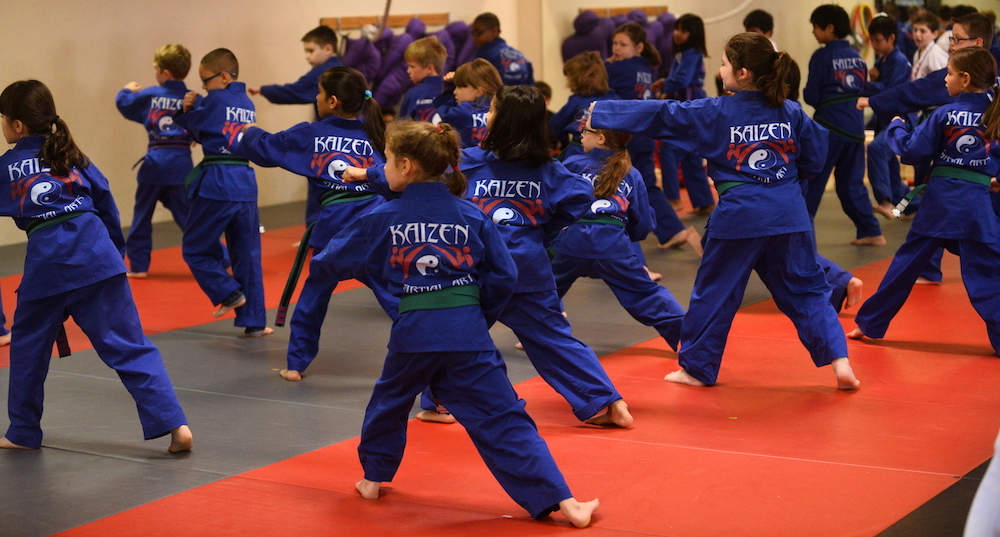 A Martial Arts After School Program With Everything You Need
We know how stressful it can be to accommodate after school activities, thats why we provide transportation from your child's school to our location! From there, our experienced instructors make sure your child's after school experience is productive, educational, and active! Our Martial Arts After School program includes:
Dedicated time for homework
Encouragement from friendly, professional instructors
Health Snacks
Structured martial arts lessons
Our program makes the time after school exciting! Kids love staying active while learning martial arts self defense moves. This lively social experience helps them build self confidence as they grow stronger, fitter, and more flexible. Plus, because our program emphasizes character development your child will leave each day knowledgable about important ethics like: respect, discipline, kindness, compassion, and focus.
Reserve Your Child's Spot Today!
If you are interested in learning more about our After School Martial Arts program, simply fill out the short form on the side of this page. We will give you all the information you need to reserve a spot today, but hurry - spaces a limited!