Kids Martial Arts class is an event your children will look forward to each week! Your heart will fill with joy when you experience your child's passion for an activity that not only emphasizes physical fitness but also instills values of respect, discipline, and honesty.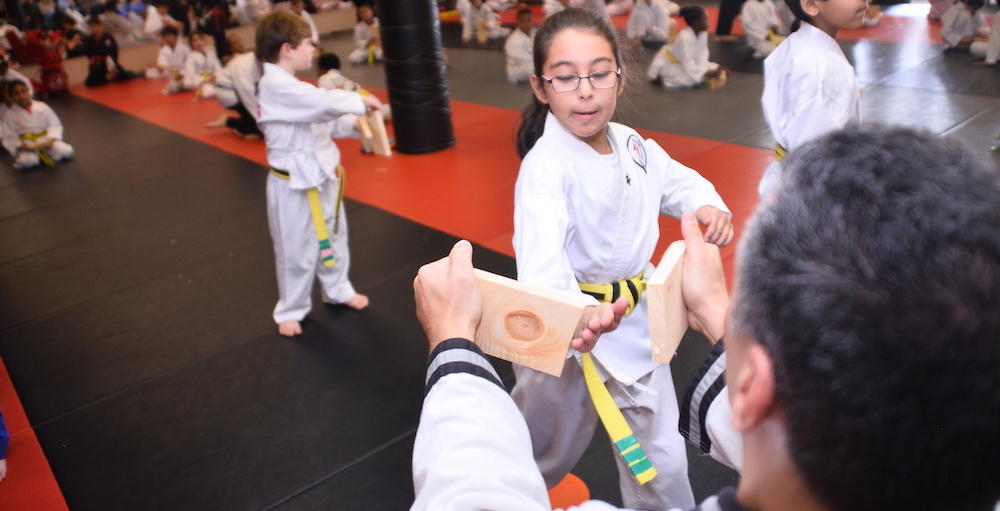 See the Benefits That Kids Martial Arts Classes in Mount Laurel Provide!
Kids who take Martial Arts classes experience benefits such as:
Boosted Confidence and Self Esteem
Knowledge of Effective Self Defense
Improved strength, flexibility, balance, and coordination
A regular social outlet they will flourish in
relationships with expert instructors, who will help them reach their goals
The social, supportive atmosphere martial arts provides enables kids to come out of their shell and make new friends! Our instructors encourage team building exercises and motivate kids to get active and apply themselves.
"My son is in the midst of his first session and is really enjoying it. Not only am I impressed by the karate skills he is learning each week, but love the connections to discipline, respect, honesty, self control, and leadership. The LoPinto Family and teachers are caring and fantastic with the students. Thank you for the start to a great journey."
- Jessica B.
Martial Art Classes for Kids of All Ages
Our Kids Martial Arts classes are divided into two different age groups; Little Dragons and Kids.
Little Dragons - This class is for little ones ages 4-6 years old. This progam focuses on the fundamentals of martial arts and really pushes the importance of characteristics like focus, discipline, respect, and following instructions.
Kids Karate - Children from 7 years old up to 13 are given individual attention to help them flourish and grow as individuals. Our instructors work with every child to set realistic goals and help achieve them! Kids in these classes learn to perfect their form to perform effective, kicks, punches, blocks, and strikes.
Get Started Today!
if you are located in the Mount Laurel area and are interested in signing your child up for Kids Martial Arts classes, simply fill out the short form on the side of this page. We will reach out to you with more detailed information about our programs and happily answer any questions you may have.